Familiarise yourself with the many resources available, from suggestions when visiting the dying, to how to guide someone in meditation, and how to care for yourself as a carer.
This section offers support for
Carers of the seriously ill or dying
Family and friends visiting a dying person
Hospice Volunteers
Medical & Other Professionals serving the Dying
Guide to visiting the dying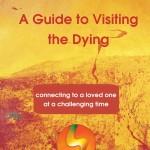 For some of us the thought of visiting a friend or other loved one who is dying (or maybe even seriously ill) is too much to bear. We feel we won't know what to say, how to behave; we'll be an intrusion on our friend or their family; we'll be embarrassed and awkward etc etc. Sometimes, some of us will go in spite of these misgivings; others of us will stay away and possibly cause pain to ourselves and our dying friend.
This guide aims to provide some simple, practical guidance and considerations that can help optimise a visit to a dying person, in what can be a profound and beautiful time. Access the Guide
In-rapport skills
This section addresses communicating and listening skills including creating rapport; the use of touch and being with someone who is in a coma. Read more
Supporting someone through emotional changes
Exploring the psychological support that we might be able to offer a dying person. Read more
How to guide someone in meditation
Guidance for those of us with little experience of mediation. Simple meditations and 'scripts' are provided, as well as pre-recorded CD and mp3 resources. We help you find the right meditation for a dying person who is unfamiliar with meditation but who would like to feel more relaxed.
Included you will find tips on how to prepare yourself, being familiar with the meditation you propose leading, knowing what makes it work for you, how to introduce the idea to your friend or client, and more.
Familiarise yourself with the various factors to consider – from your own level of experience to the option of using music. Included here, too, are some suggested methods.
Some additional considerations including the person's physical and mental state, dealing with a hospital environment, meditation as a rehearsal for dying and final words of guidance as a person dies.
Self care of the carer
Being a carer may be a full-time job and one that you never envisaged having. You may be living with and caring for your dying family member and perhaps in addition having to care for the rest of your family too. Alternatively you may be a friend who is visiting frequently and supporting in other ways while holding down a job and/or looking after your own family. Or perhaps you are a hospice volunteer or a professional working in the palliative care sector.
Every situation is unique but there are many common factors to be aware of and ways in which you can support yourself and ask others for support to help you avoid or minimise 'burn out,' 'compassion fatigue' or deterioration of your own health. Read more – coming soon.
Carer Toolkit
This toolkit may be of help to:
primary carers (generally family and friends)
those working in a voluntary or professional capacity
occasional visitors to the seriously ill or dying
Offering your care
Communicating
Physical care
Emotional & other support
Supporting someone in meditating
Reflective resources
Practical
Other Resources
See Carer Toolkit